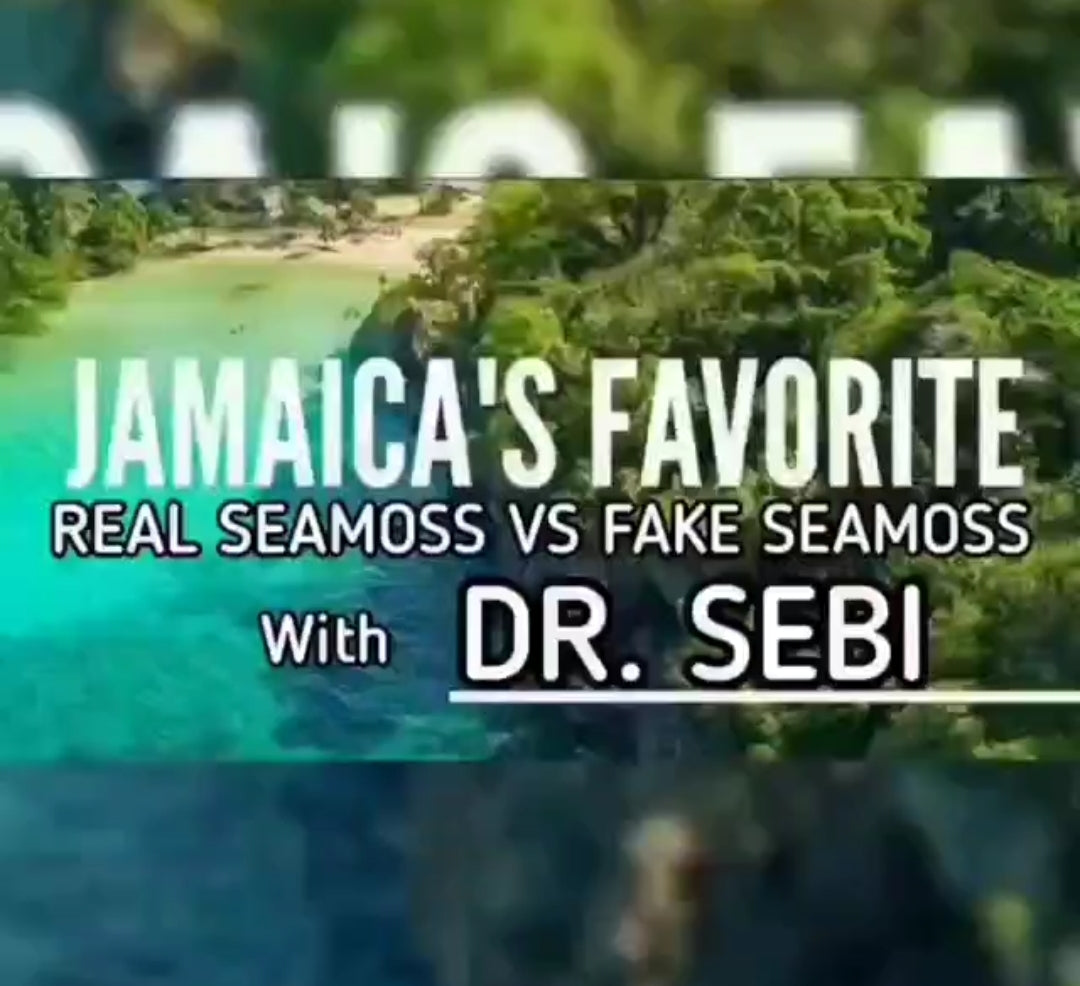 Real seamoss vs Fake seamoss
Know the difference between Fake and Real Seamoss.
"Real sea moss is thin. Fake seamoss is three times the size. The fake  seamoss always has salt on it. Real Seamoss has no salt on it." - Dr Sebi
 Real Seamoss begins as a purple color. In the purple form is when the minerals are the highest.Then, the purple changes to gold once it is dried in the sun.
 Gold is heavily dependent on the rainy season. An overcast will not allow it to change from purple to gold or it keeps its purple color when it is dried without the sun.
 Fake Seamoss is usually only sold in jars with little to no evidence of where it comes from or pictures of it in its raw unprepared state. 
The Seamoss that is mostly on the market is farmed rasied and doesn't provide the same minerals as the wild. Where the seamoss is grown plays a huge role also. Lots a fake Seamoss is grown in highly polluted Chinese waters.  

The fake seamoss is not always grown in the sea. you could be consuming Lake Moss, Pond Moss, River Moss, Creek Moss, it might be Pool Moss!

☆What to ask your supplier☆
1. Do you sell raw unprepared seamoss?

2. Can you get Purple Seamoss?

3. Why does it have salt on it?
-The ocean only has powered salt not crystal salt
-If they say salt is Added then ask them why would you add synthetic Iodine to a substance that carries Natural Iodine.

4. Ask them to show paper work of where they get it from and or boxes it came in with the labeling

5. Does the person you buy it from looks like they are health and fit?
(I would not have an unhealthy doctor give me health advice)

YOU DONT HAVE TO PURCHASE FROM ME BUT I WILL EXAMINE YOUR SEAMOSS AND DETERMINE IF IT IS REAL OR NOT!

I will evaluate it free of charge!